Waste Less Time.
Make More Money.
The Organized Coach Academy helps you streamline your work to create a scalable business!
When your processes are unclear and you're digital assets are a mess, scaling your business is so much harder.
You're exhausted and working more than ever with no end in sight.




You are constantly searching for things.


Processes aren't documented, which makes it difficult to work efficiently let alone hire anyone to help.


You worry clients aren't getting 100% out of your program.



Being fully booked and scaling feels overwhelming and impossible.
Angie freed up mental energy!
OCA has changed the way she runs her business.

There are so many apps and organizing software out there, which are great, but I didn't want to learn anything new. I just wanted to be simplistic. That is what Tracy offers - simplicity, flexibility, and her templates - it's just like she hands over all the hard work and says "make it yours."
ANGIE ROBINSON | Angie Robinson Coaching
I believe an organized business makes it easier to work less and earn more.
Enjoy Time Freedom
Create a well-oiled machine that allows you to take time off knowing your business will run itself.
Scale Your Business
Build an organized foundation that will allow you to increase revenue without sacrificing time or energy.
Make Your Greatest Impact
Effectively use your genius to serve more clients, empowered and confident, while working less.
Liz Reduced Decision Fatigue
Her biggest breakthrough was organizing her time.
"Tracy teaches a very specific way to use the Google calendar that just really clicked for me. I've been able to be so much more consistent...I feel so much less of a mental load every day because I know exactly what I'm supposed to be doing..."
LIZ ROSE | Liz Rose Coaching LLC
Danielle Feels More like an Organized CEO
She organized all the digital aspects of her business.
I feel much more like the CEO of my business... I get to spend less time searching for things and less time being overwhelmed by the digital side of it all. And because of that, I'm in more of a creative energy and focused on my clients."
DANIELLE THIENEL | Danielle Thienel Coaching
I get it. When you're already maxed out, growing your business can feel overwhelming. 
As a coach, I know you want to help more clients and grow your business in a sustainable way. In order to do that, you need simple organizational systems in place. The problem is, when you started your business, nobody taught you how to "get organized." And over time, you've likely found yourself drowning in digital files and wasting your precious time on manual tasks.
That's why I'm here to help. As a certified life coach and professional organizer, I'm passionate about systems, processes, shortcuts, and efficiency. For the past 15 years, I've helped hundreds of people get organized, break free of administrative tasks, and get back to the work they love.
My approach is unique because it combines three essential components:
Specific training in systems that streamline

Practical organizing tools and templates that work

A Down-to-earth, fun approach!
Best of all, you don't have to do this alone. With compassion and simplicity — I'll be here leading every step of the way. 
Join the Organized Coach Academy
You'll have access to everything you need to set up an organized business. 
Work Through the Modules + Bonuses
Customize and implement each module to work for your business.  
Master the skills + Maintain Organization
Master the skill of organizing and set up a maintenance system.
Neill was ready to scale!
She learned organization doesn't have to be complicated.
"I wanted to have a very clean, crisp operating business and we weren't doing it on our own even though I knew it was something we needed to be doing. Tracy helped me organize everything in a really simple way."
NEILL WILLIAMS | Neill Williams Coaching
Dustie was going all in on her business. 
Her organized her digital files and feels less overwhelm.
"Tracy is such a calming force, and when you're not organized in your business, you can feel very overwhelmed. It's really freed up a lot of my time so I can be more creative and I can serve my clients better.

DUSTY GIMBLET | Golf Mindset Coach
"I hadn't realized the burden of "clutter" in my thoughts. Working with Tracy changed everything."
The more I worked on it, the more confident I became. I hadn't realized the burden of "clutter" in my thoughts and mindset. Now my first thought is "I can do it!"  We began to apply this idea to other areas of my life to create the change I wanted.
 - Cindy
Tracy was the girl who helped us move forward. One of the things that was really helpful for me that Tracy taught me is that organization doesn't have to be really complicated. It can be very simple...
- Neill
Now I know exactly where to put things...I have complete clarity... having someone else bring their clarity in really helped me...thank you so much. This seriously was life-changing.
- Devri
Cynthia's life is getting organized!
Her dream to scale her business is happening!
I have my digital files organized now and am documenting all my podcast and business processes. This work has also created organization in my life that I did not even anticipate. Now that I'm getting organized in my business I want my life to be organized as well

CYNTHIA COUFAL | Teen Anxiety Coach
1. ORGANIZE YOUR MIND
Breakup with disorganization. Learn what is keeping you stuck and what to do about it. Create organized beliefs, evidence to support it, and never look back.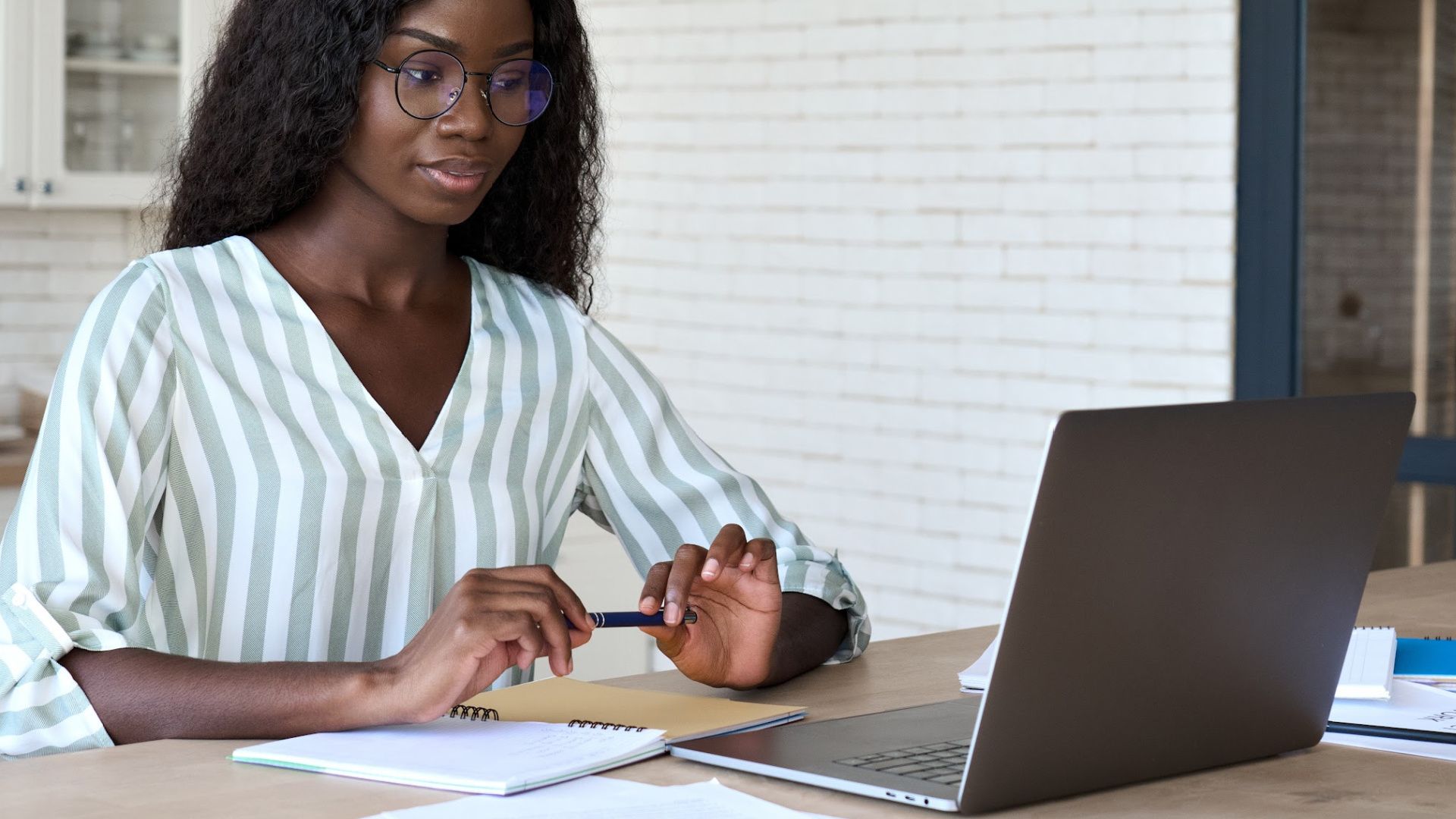 2. ORGANIZE YOUR COMPUTER
We'll clear the clutter and organize your digital files using a consistent naming process and customized file structure so you (and any team member) can find anything in seconds.
3. ORGANIZE YOUR ASSETS
Imagine every single thing you have - links, funnels, subscriptions, ideas, content, etc. all organized where you can find it instantly.
4. ORGANIZE YOUR TIME
Figure out what you need to do, when you need to do it, and a system to make sure you follow through!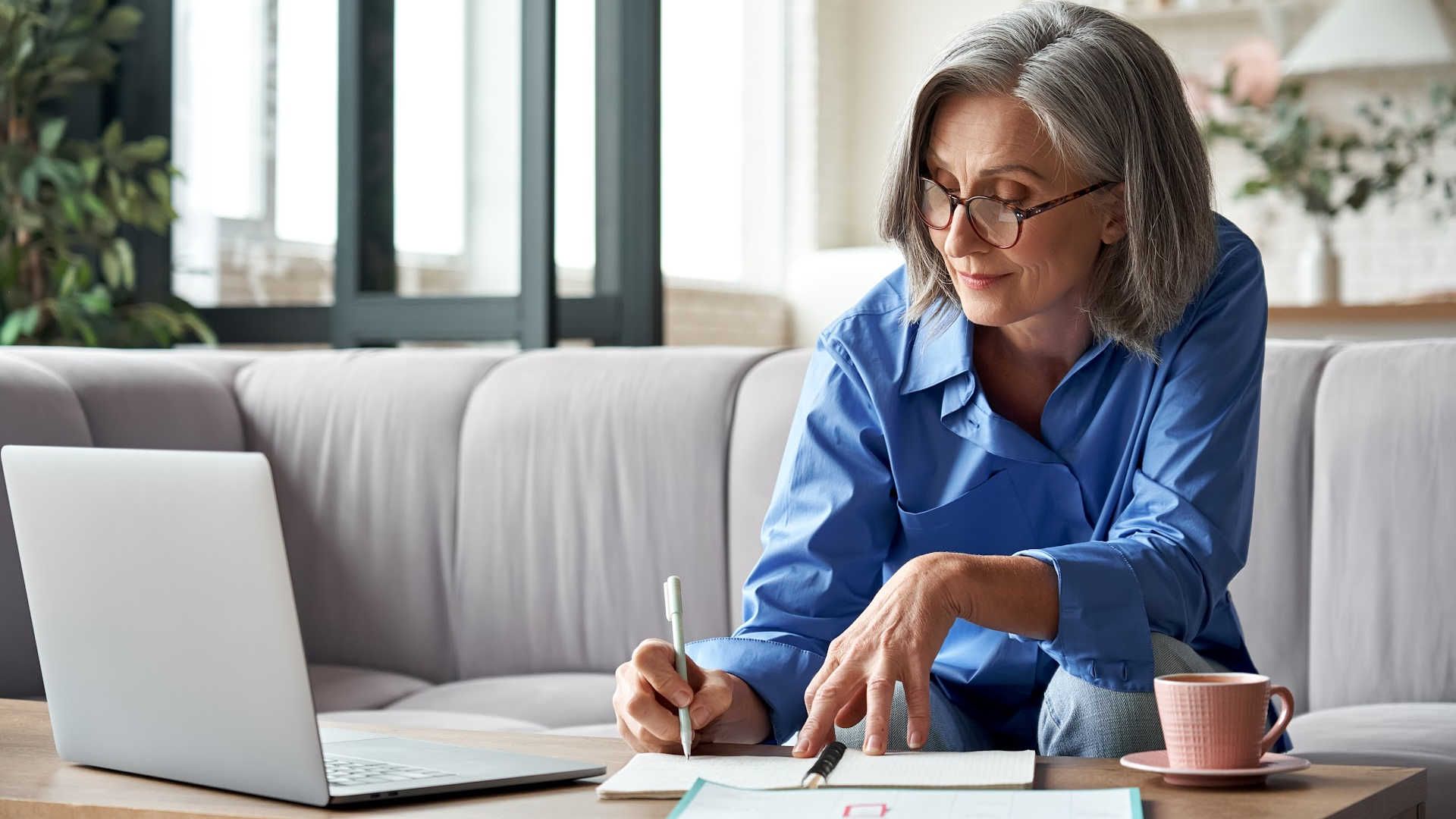 5. ORGANIZE YOUR PROCESSES 
Create standard operating procedures to systemize each step in your Happy Client Map™ so your business can run on autopilot.
6. ORGANIZE YOUR LAUNCH
Now that things are organized, let's make some money. Whether it's the launch of a course, 1:1 coaching, a membership or a mastermind, we'll organize the steps to make it repeatable. 
Plus 6 Value-Packed Bonuses! 
BONUS 1
Office-Organizing Mini Course
(Valued at $600)
Now that your digital life is organized you'll want an organized office as well. This mini course will show you a step-by-step process using my office as an example where I share my favorite office organizing solutions.


BONUS 2



The Business Bundle
(Valued at $500)
If your graphics and banners need an update, you'll want these Canva templates from my graphic designer. Included: Pin, IG post and story, FB banner, and more. 
BONUS 3



Elevate Your LinkedIn
(Valued at $300)
Kristin Dabney is a career strategist and LinkedIn expert. She is sharing her workshop and workbook on how to elevate your LinkedIn to elevate your brand presence. 
BONUS 4



Private Slack Community
(Valued at $300)
Be part of a private student community on Slack. Connect with other like-minded coaches, ask questions, mastermind, and celebrate your organizing success!
BONUS 5



SOP Swipe File
(Valued at $400)
As we learn to document our processes you won't have to start from scratch. Use one of the Standard Operating Procedures (SOPs) from the bonus Swipe File.  
BONUS 6



Business and Content Trackers
(Valued at $300)
How do you keep track of all your business assets, links, KPIs, and Content? Worry no more! You will have access to my BIZ and Content Trackers. These save me so much time and frustration. 
Stop letting disorganization keep you stuck.
Your clients need your genius.  
Together, we'll set foundations in place that will help you
work less, increase revenue, and avoid burnout.
It's finally time to work smarter, not harder.
Michelle has ADHD
"I wasn't sure if you'd dealt with somebody with ADHD. I have an organizational gap but as you laid the file structure out, I was like, "Oh my gosh, what is happening? This all makes sense!" It is very structured and now  I don't need a map inside my own brain. It was so helpful!"
MICHELLE EVANS | Michelle Evans Coaching
BONUS 7
Live Weekly Calls
(Valued at $1050)
Every week we'll meet together live (recorded) to go over the content, customize for you business, and get coached.


BONUS 8



Two Extra Weeks
(Valued at $700)
Six modules plus two extra weeks for us to continue live calls and get more done!
BONUS 9



Live Weekly Office Hours
(Valued at $1050)
Every week we'll meet together live to go over the content, customize for your business, and get coached.
BONUS 10



Lifetime Access!
(Priceless)
You will have lifetime access.  Come back to it as many times as you want. 
Frequently Asked Questions
Who does this program work best for?
When is the right time to organize and systemize?
What if I have a VA or small team already?
I think my business backend is too embarrassing to be seen...
If this sounds amazing but you're still not sure if it is right for your business, book a call with me. I'll get an understanding of your business and answer all your questions. 
SCHEDULE A CALL WITH ME